2 months of coding and design. Endless all-nighters. Now, the time had come. The service was set to go live the following day. 1 day later: 6 countries. 1 week later: 14 countries. 3 months later: 78 countries.

My first attempt at creating an online service was the result of a desire to help those students like me who were frustrated at spending excessive amounts of time looking up long lists of vocabulary words. Fueled by this inspiration, I created EasyDefine (www.easydefine.com), a handy Web 2.0 tool that would automate the whole procedure. After enlisting the help of a friend with Photoshop, I released it into the mainstream. Within a few months, it had users from over 75 countries and over 1350 cities. I envisioned expanding this into a whole suite of Easy software, targeted specifically at the education sector. Featured in blogs such as Diigo and Reddit and bookmarked by many at Delicious.com, this service began to create a buzz not only with international youths, but also within the teaching community.
It was at this point that I began wrestling with management principles. I needed to determine at what point one should start adding advertisements to the site without taking away from the aesthetic interface. Embracing this fickle nature of business, I want to be able to efficiently determine not only how to accurately gauge user response with respect to interfering advertisements but also how to produce those cutting-edge technologies bound to charm even the least technologically-inclined user. M&T classes such as Management 235: Technological Innovation and Entrepreneurship address this exact issue of broadcasting technical advances with respect to entrepreneurship.
My evolving interest in business matured as I explored the vast diversity of cyber-businesses through web technologies. The initiation of my own web programming and graphics business allotted me the opportunity to learn better ways to interact with clients, increase customer satisfaction, and develop consumer loyalty. Soon I came upon a central precept: with a business it is not just about the benefits of the product, it's about offering memorable service that paves the way for more customers. The customer had to realize the unique benefits of enlisting my web-development services, so stylistically, I was prompted to develop a signature way of integrating asynchronous and client-side technologies. With Wharton's novel programs in business management, I will be able to master the fundamentals of administration, especially in a self-owned business. Combining this with Penn's engineering programs I can learn every aspect of research & development of a new product or service from marketing to operation management.
Through all the robotics competitions I participated in, there was one recurring theme: while we could write thousands of lines of code, we couldn't come close to simulating the complexity of the brain. This application of computer science, neurophysiology, and engineering – imitating the human brain – truly intrigued me to the extent that I wanted to combine these three interrelated fields into a unified study. I devoted substantial amounts of time combining the fields, whether I was trying to simulate the human brain through intricate artificial intelligence or perfecting the limbs of a robot to give it more anthropomorphic qualities. The Computer and Cognitive Sciences option in the BAS program embodies this intersection of two entirely different disciplines. Under the aegis of the M&T program, I will be afforded the ability to study under multiple layers of highly specialized fields; while still learning how to integrate computer and cognitive sciences, I can also learn the principles of management of a business and even a lab. The fact that this program does not limit one to a specific business or engineering aspect, but rather offers the freedom to choose from a variety of concentrations substantiates the beauty of the interdisciplinary approach.
Yet even more importantly, the assimilation of technology and management is meant to have beneficial consequences for humanity. One needs to be able to circulate these new findings, to have an ability to bring advances to the common man. As a child growing up in India and America, I have seen the vast divide between those with the knowledge of technology and those unaware of it. I hope through my studies in management that I can become a mediator and publicize new findings to bridge the technological divide.
As a result, I have found it necessary to draw from several fields, technology, science and management, to accomplish many of my goals with regard to robotics and cyber-businesses. Yet, one can't overlook the emphasis given to the study of humanities, as a true liberal arts education is just as necessary to the success of these inevitable interactions as is the professional education. With Wharton's "business and more" mantra, and the SEAS' hands-on-research and practical design experience, it is evident that the integration of these two departments is a precursor for success. I hope that with the M&T program, I can realize my dreams of creating that ultimate robotics business. The key fact of the program is that it doesn't just produce intelligent individuals – it produces leaders ready to innovate and tackle the most imperative problems of our day.
---
Essays That Worked
Read the top 147 college essays that worked at UPenn and more. Learn more.
Buy Now
---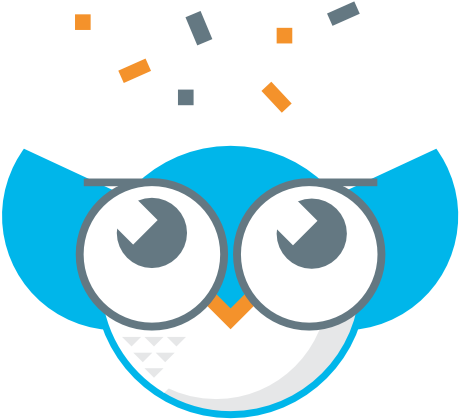 Keep reading more UPenn admissions essays — you can't be too prepared!
Tip: Use the ← → keys to navigate!
Jones, Fred. "UPenn Supplement - Business & Technology" StudyNotes.org. Study Notes, LLC., 22 Sep. 2013. Web. 05 Dec. 2023. <https://www.apstudynotes.org/upenn/upenn-supplement-business-technology/>.